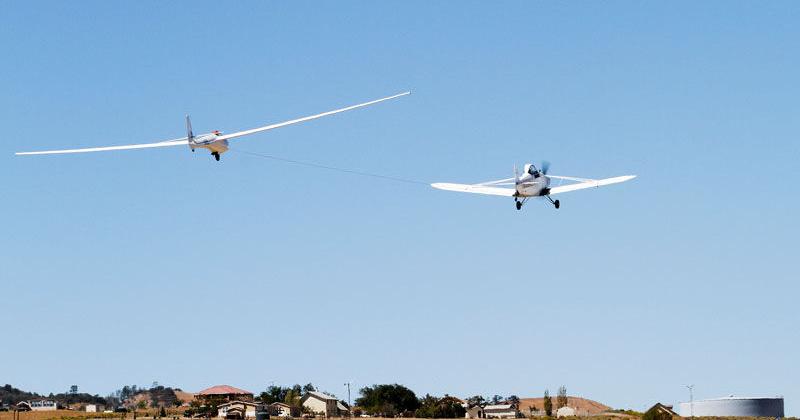 Visitor's Guide: See Tehachapi in a Glider | Visitor guide
If taking a glider ride is on your bucket list, then Skylark North is the place to call.
The full-service gliding school offers glider rides, instruction, and rentals at the Mountain Valley Airport in the beautiful Tehachapi Valley.
Whether you're a novice ready for your first glider flight or an experienced glider pilot looking for world-class flying conditions, Skylark North is the place for you.
The professionalism of the staff and the concern for your safety are recognized throughout the world. In addition to the many television shows, movies, and commercials that have been produced at Mountain Valley Airport, Skylark North is designated by the Federal Aviation Administration to administer flight testing.
After your ride, enjoy breakfast, deli sandwiches, pastries, homemade soups and fresh salads at Raven's Nest Sandwich Shop, open seven days a week.
RV parking with water, electrical hookups, large restrooms, showers, and laundry facilities is available at Mountain Valley RV Park, located at the west end of the airport.
Skylark North is located at 16334 Harris Road. For more information, visit skylarknorth.com or email [email protected]
The airport can be reached at 661-822-5267 and the RV park at 661-822-1213.