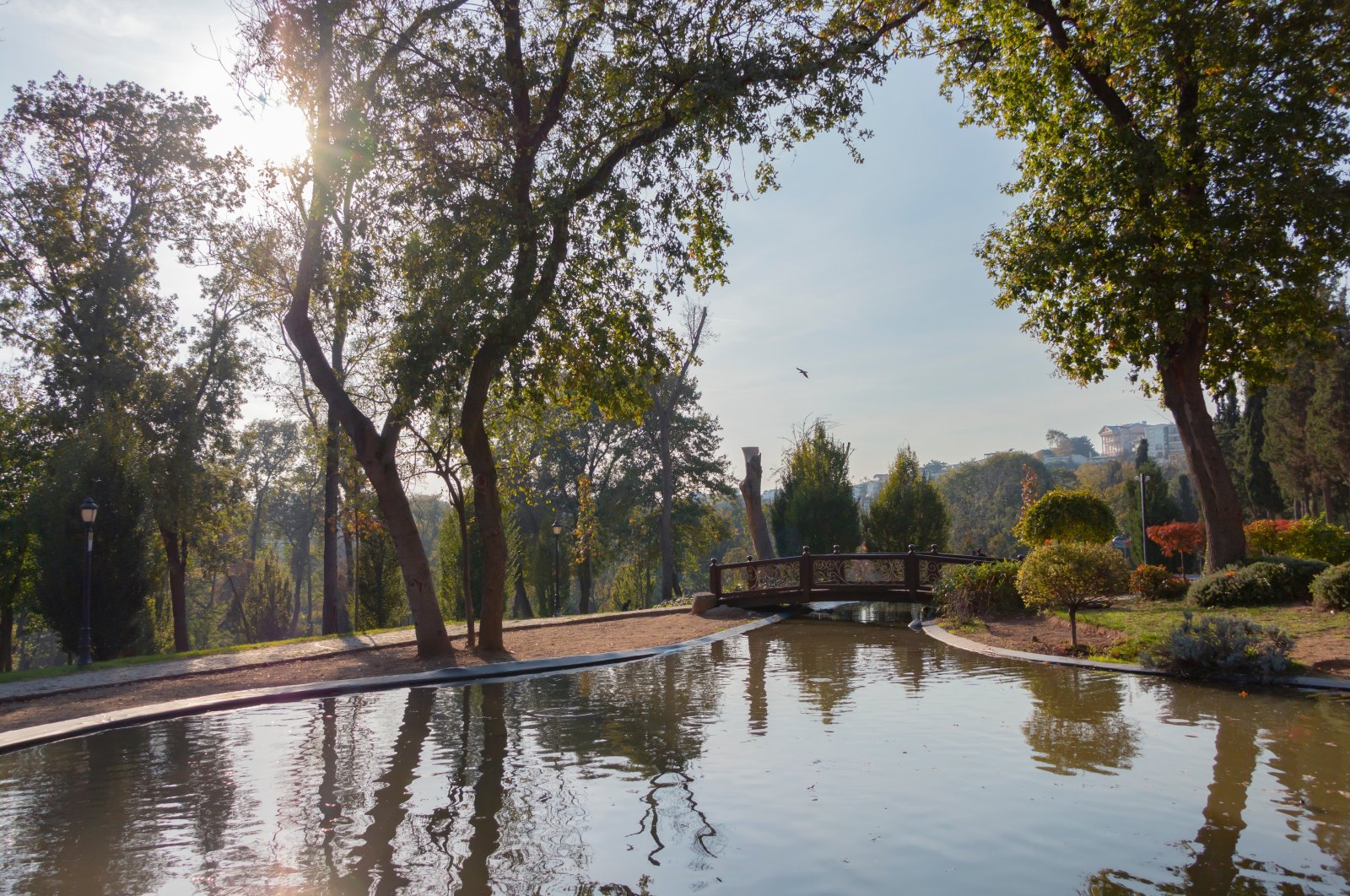 Under the plane trees: Walk in Emirgan
Many boats circle the shores of Beşiktaş, a busy place for travelers and commuters. A few head upstream, towards the Black Sea, where the Emirgan district is located. After floating past the decadent Çırağan Palace and the various coves that wind their way past the towering Anadolu Hisarı Castle ramparts, including an artificial island, there are countless seaside mansions, untold sights and visions of a city embedded in the forests and waterways that stretch outwards, upwards, and into its more pastoral surroundings.
Emirgan is a quiet neighborhood with narrow, sloping lanes, as verdant as it is historic, carved along its outer edge by a constant traffic lane from Sarıyer to the urban core. Arriving from Beşiktaş, one of the first and most apparent landmarks is a tall, broad-limbed plane tree that towers skyward out of a glass display case, behind which the Helva restaurant hums with the bustle of families and travellers. And if you enter the neighborhood by land, perhaps on foot for a long stroll along the Bosphorus promenade, a Japanese garden awaits.
The district's Emirgan Park hosts a tulip festival, during which rows of multicolored flowers are displayed in various arrangements, bursting from the ground like rainbows emerging from the ground. In the homes of its inhabitants, many of which are renovated to revitalize the brown-hued wooden houses of their ancestors, the winding streets are lined with evergreen palm trees that entice passers-by and drown out the ambient mood of study and rest. . The sound of a marble fountain thuds in the afternoon dizziness.
Emirgan is a place where Istanbul's older residents have retreated just far enough from the cosmopolitan craze of the city center and youth-centric neighborhoods not to feel entirely detached from its beating heart. On one of its verdant cliffs, overlooking the Bosphorus hills where small village-like neighborhoods dot its intimate skyline, the world-class curations of the Sakıp Sabancı Museum host a multitude of exhibits, detailing the little-known history of the Turkish art from traditional calligraphy. to modern painting, alongside famous world contemporaries.
Sip in style
It's not uncommon for a passing conversation at Emirgan to contain, in a breath, references to artists like Ai Wei Wei and Marina Abramovic, while simultaneously discussing something mundane and local. The neighborhood has a classic, almost Aegean vibe, in which the rural and the urban meet and share their thoughts in what could feel like an endless harmonious flow of human interaction, both introspective but also social. It is the air of its plane tree tea garden which doubles as a refined bistro.
Emirgan is the kind of cityscape that seems to morph into arboreal wilderness, as its new-fangled concrete seaside promenade winds, inward, into seascapes of bucolic oblivion. . From an anthropocentric point of view, the sprawl of Istanbul allows some, like those who live in Emirgan, to live in the singular vitality of the ecology of the Bosphorus, in order to taste the roots of nature while remaining entangled in the course of heavy urbanization that has claimed most of the city with its iron fist.
There is a warm and intimate Turkish traditionalism at Emirgan. Its kitchens exude the familiar smells of cheese melting on "pide" bread, while confectioneries and dairies collaborate on milk-infused sweet delights. Like a trip to one of the Princes' Islands, venturing on a day trip to Emirgan from Istanbul can feel like a getaway, as its fresh produce markets and food stalls teem with local cultures. yogurt and dessert recipes, "sahlep" in winter and ice cream in winter.
The culinary spirit of Emirgan, as part of the northern regions of Istanbul, is also found along the southwestern part of the Black Sea. Its earthly knowledge and national customs have been cultivated and shared back and forth across the Bosphorus Strait by the diverse multicultural communities of Istanbul and its adjacent countries since time immemorial. But amid the influx of mergers, the neighborhood retains an individual spirit quite distinct from being near Arnavutköy downstream or Beykoz across the river.
As a welcome guest
For anyone who might be intimidated by Emirgan's seemingly exclusive geography, it's best to imagine what life might be like for a local who jumps past its beachfront facade of outgoing, cultured society, in order to burrow within the cozy confines of leaves and flowers. , perhaps while having the good fortune to cultivate a family garden with a view of the intercontinental strait that flows with the memories of the storytellers and visionaries who sang the city, and whose voices have not died out among those who read, quietly, keeping your eyes open to night.
Among the tales that have all but disappeared from community memory in the neighborhood is the origin of the name, Emirgan. It refers to the Ottoman statesman Emirguneoğlu Yusuf Pasha, whose legacy is celebrated in the idle pursuit of happiness and peace in Emirgan Park, or spiritual solace at the Emirgan Hamid-i Evvel Mosque. And like a curious urban explorer might have hopped on a ferry from Beşiktaş to experience its soothing moods, he could stand at Emirgan Pier, an ancient wooden outfit, and walk away just as quietly.