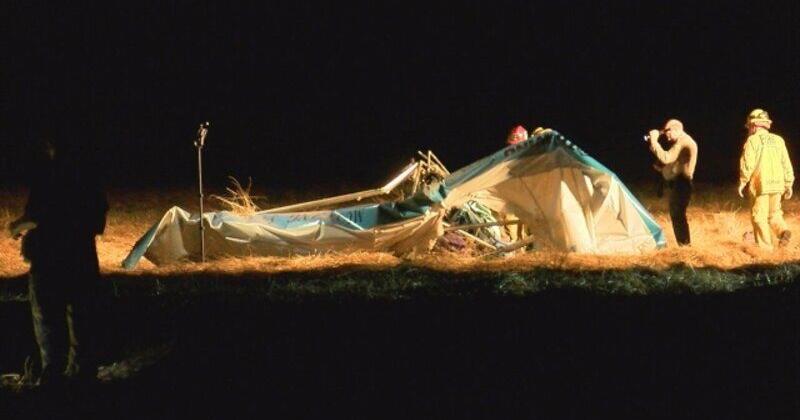 Two Albany men found dead after plane crash in Millersburg | News
MILLERSBURG, Ore. — Two people were confirmed dead after a small plane crashed into a hay field behind Deciduous Avenue in Millersburg on Friday night, according to the Linn County Sheriff's Office.
When deputies and other firefighters arrived at 8:52 p.m., there were several citizens in the area directing them to a plane with two occupants.
During the investigation, deputies learned that Charles Kizer, 57, of Albany, was piloting the plane.
The passenger was Matthew Irish, 49, of Albany. Both were pronounced dead at the scene.
The plane is a North Wing Trike, which is a two-seat powered glider-type aircraft, officials said.
A woman KEZI spoke to said she saw this happen and heard a loud crash before neighbors rushed to help her.
Another resident, Daniel Bixler, said he saw the small plane flying very low in the area before hearing a loud boom.
"I heard a gigantic boom," Bixler said. "So I yelled to call 911, and several other people on the street heard the same boom and called 911. By the time I got my phone, there were already a lot of other people on places."
The cause of the accident is still under investigation.
As the plane was powered and had a capacity of two people, the Federal Aviation Administration (FAA) has been contacted and will assist in the investigation.
Linn County was assisted by the Jefferson Fire Department, Albany Fire Department, and Linn County Medical Examiner.