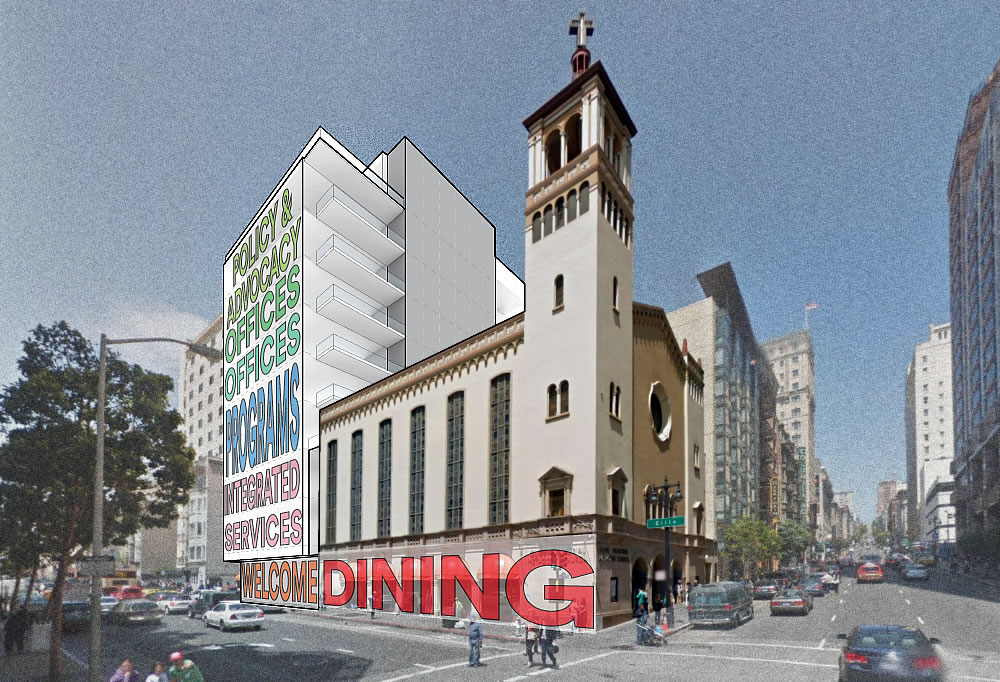 The way forward for the modernization project proposed by GLIDE
If approved as expected, GLIDE's six-story administration and community building at 330 Ellis Streetwhich currently stands up to 76 feet tall next to the iconic Glide Memorial Church, could be demolished and a new 10-story building could rise up to 165 feet tall on the existing building plot and the adjacent car park.
The proposed development would produce nearly 111,000 square feet of modern administrative and service space, including new kitchen and catering facilities for GLIDE's Free Daily Meals program; office space for meetings, gatherings and programs; and additional space for GLIDE customers, staff, strategic partners and community members. In addition, the basement and ground floor of the Memorial Church would also be renovated.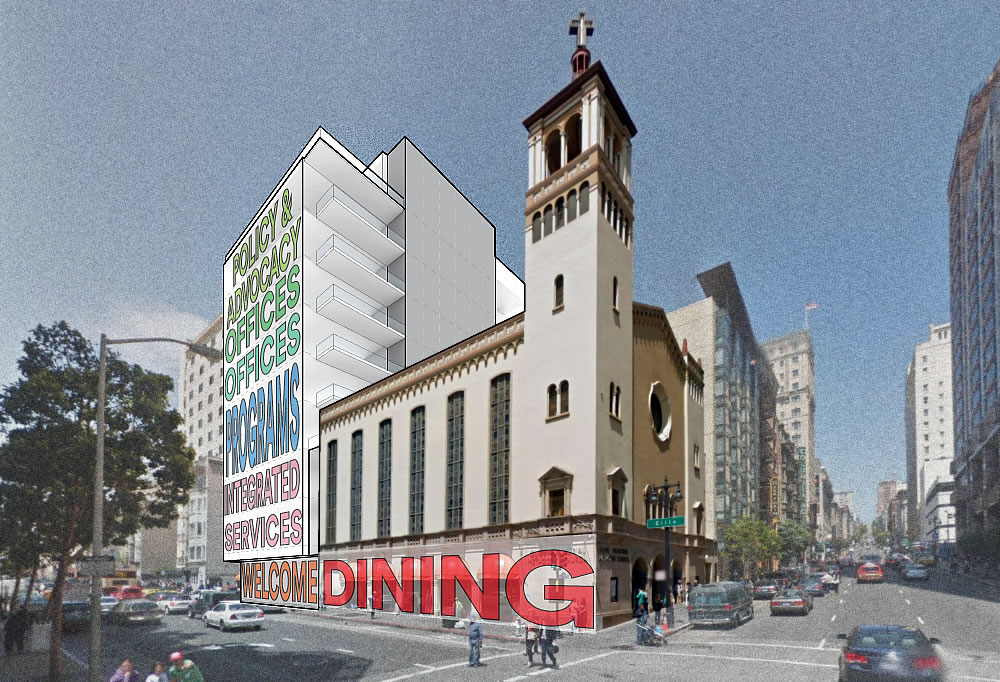 The project as proposed, however, is both taller and denser than primarily permitted and the existing building at 330 Ellis Street has been identified as a historic resource, along with the church. As such, an Environmental Impact Report (EIR) for the development will need to be completed, certified and a mitigation plan approved in order to proceed. And while non-residential development may not qualify for a density bonus to accommodate the size of the project as proposed, the San Francisco Board of Supervisors could approve a project-specific Special Use District (SUD) for development, the creation of which the planning department of San Francisco has just formally determined "[would] enable the expansion of a unique community-serving program in the Tenderloin neighborhood that will benefit the city as a whole. »
We'll keep you updated and connected.