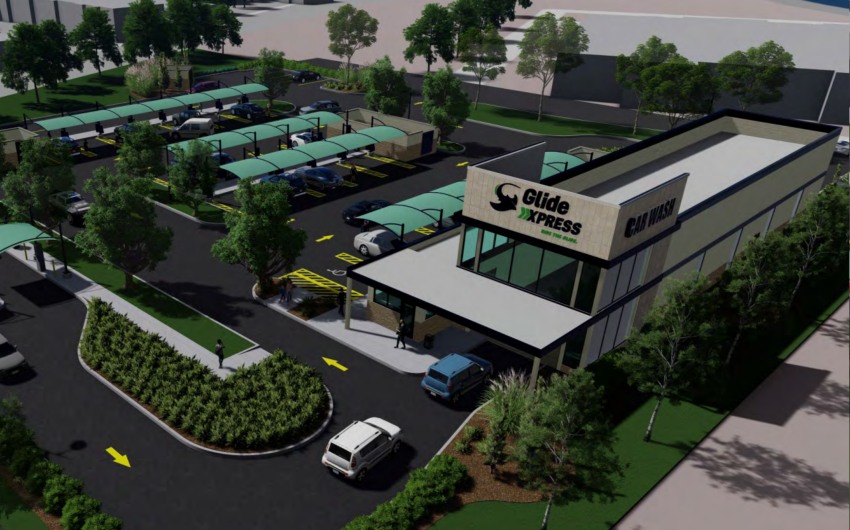 Glide Car Wash plans to open in Lakeland
Glide Express Car Wash, which already has locations in the Memphis area including Germantown and Collierville, is looking to expand into Lakeland.
At the Municipal Planning Commission (MPC) meeting held last Thursday, March 17, draft plans were presented to council members for the new automated car wash. The location would be located next to eSportia Fitness on Highway 64 near I-40. Renderings show the facility would include a 115-foot automated car wash as well as 27 vacuum bays that would be covered in the elements.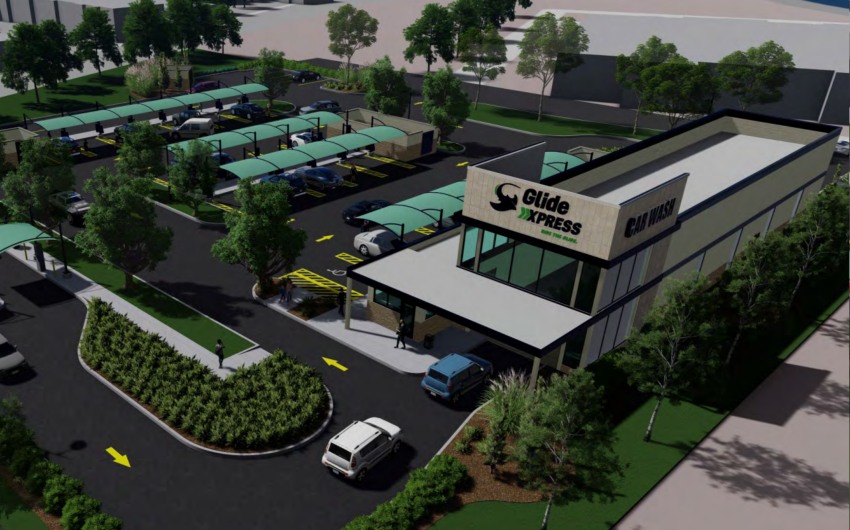 Glide Express executives spoke to MPC members and said their car washes are considered some of the largest in the industry. "We've spent many painstaking hours researching the best gear from around the world," said Glide representative Mr. Dillon Ward.
Ward also told MPC members that they partner with communities like Lakeland and work hard on those efforts. "We pride ourselves not only on the experience we provide, but also on the community activity that we try to participate in," he said. He mentioned examples such as offering discounted prices for police officers, offering free car washes to all veterans on Veterans Day, and partnering with local schools for fundraisers.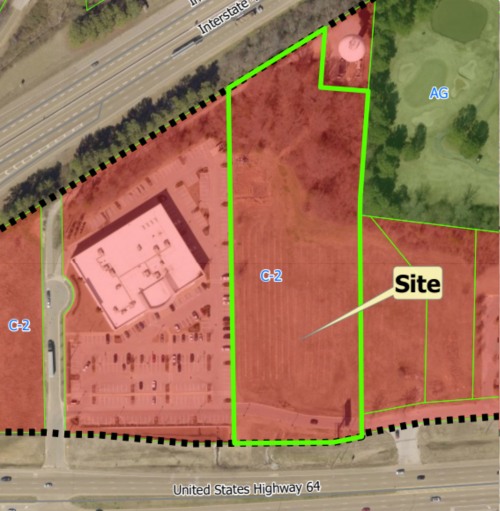 Mayor Mike Cunningham said he is excited about the project and thinks there is a need in Lakeland. "I really think we need a quality car wash in Lakeland," Mr Cunningham said. Commissioner Jim Atkinson agreed, saying, "I really think the site works, I think it's good.
The plan will move forward for a final recommendation by the MPC before heading to the BOC for approval.